Going low on home essentials? Now you can get upto 74% discount of the best of brands.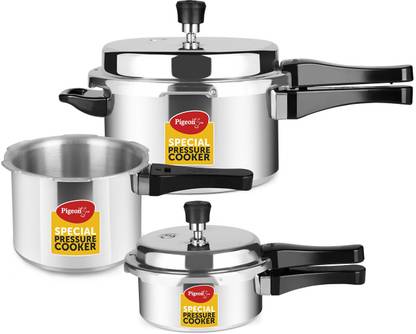 Equipped with an ergonomically designed handle, this Pigeon pressure cooker is made from high-grade virgin aluminium that gives it a durable body. While the precision weight value helps save time and energy, the metallic safety plug ensures a safe cooking experience.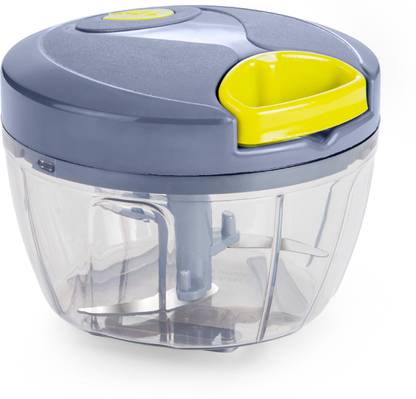 Ease your kitchen chores with this handy Flipkart SmartBuy mini-chopper. Say goodbye to those pesky 'onion tears' and say hello to this new slicing and cutting companion. Thanks to the Multi-blade design of this food chopper, you can chop vegetables within seconds.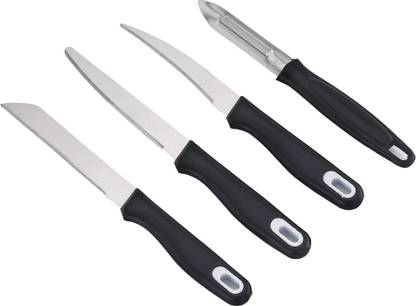 The Pigeon Kitchen knifes set consists of three high-quality knives that are engineered for daily use. Made from superior-quality stainless steel with hollow ground edges. These knives are highly durable and can be used for a wide variety of purposes. This knife set covers all of your cutting, slicing, dicing and shredding needs. Featuring soft-grip contoured handles, these knives provide a highly ergonomic grip that leads to stress-free cutting. Furthermore, the smart design of these knives make them a great addition to your kitchen and dining space.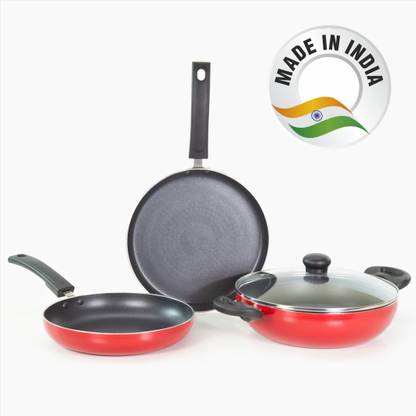 Butterfly Non Stick series are designed and manufactured to withstand the rigors of a professional kitchen and easily adapt to home and non-commercial use. Ideal for all cooking purpose, non-stick series comes with heavy-gauge aluminium that distributes heat quickly and evenly, providing effortless cooking and cleaning. The bakelite handle is riveted for added support, soft-grip for versatility. Compatible with gas and electric cooktops. All Butterfly Non Stick are PFOA-free for healthier cooking with less fat and easy release for better cleaning.
Cello Checker Air Tight PET Containers are free from any kind of odour. Keeps Contents fresh for long. Ideal for dry food, pulses, spices. This air tight Canister is free from BPA (Bisphenol A), which causes health hazards when it comes in contact with food and liquids. Ensuring a healthier lifestyle using Bisphenol A free Products.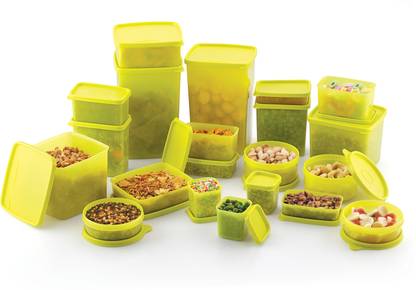 No matter how many containers you own, sooner or later, you will run out of them when you need them to store grains or spices. Get this container set from MasterCook and store all your grains, nuts, dry fruits, leftover food, chopped vegetables, cookies and chips conveniently. Airtight, This pack of 21 containers is airtight and keeps the content inside fresh and moisture-rich for a long period of time.Made from polypropylene, these blue containers are sturdy, durable and microwave safe, and come with anti-spill lids, making them ideal for regular storage of food.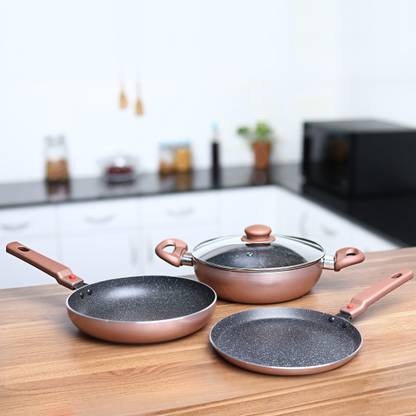 Featuring a frying pan, tawa, kadai and glass lid, this Prestige cookware set is designed for healthy cooking. Crafted for the Indian household, this cookware comes with a good-quality aluminium body, an induction- and gas-compatible base and a chemical-free, non-stick coating.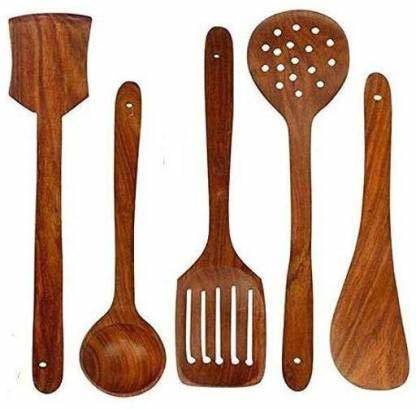 Available offer
Special Price
Get extra 74% off (price inclusive of discount)