With Diwali just around the corner, The Flipkart Big Billion Day gives you the perfect opportunity to buy new home appliances at the best deal.
Nova Plus 1100 w Amaze NI 20 1100 W Dry Iron (white & Turquoise)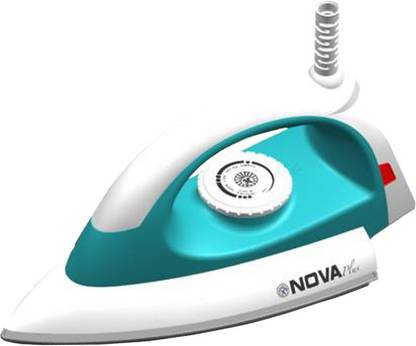 Bring home the Nova Plus 1100 W Amaze NI 20 Dry Iron and make a classy fashion statement every day with crisp, creaseless garments. This essential home appliance features a Quick Heat Technology, a Non-stick Triple-coated Soleplate, and a 360-degree Swivel Cord for easy ironing.
Lifelong 3 L Instant Water Geyser (ISI Certified, Ivory)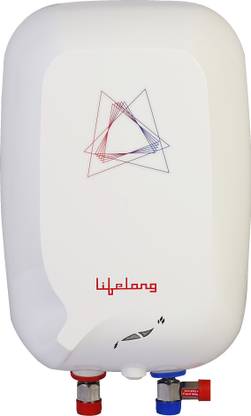 This 3 L Lifelong instant water heater is here to ensure that you get to take warm and refreshing baths before or after long days without waiting for long. It is ISI certified to ensure reliability, safety, and quality. Its indicator lets you know when the water is adequately heated so that you can enjoy bathing with water that suits your temperature requirements. It can endure up to 8 bars of pressure which makes it suitable to be used in high-rise buildings.
LG 1.5 Ton 5 Star Split Dual Inverter AC – White (KS-Q18ENZA, Copper Condenser)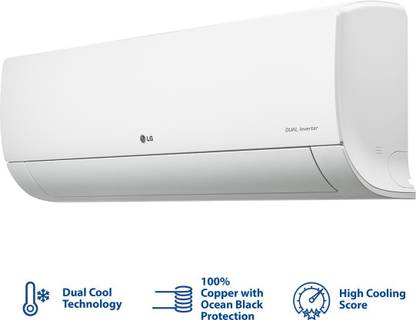 LG KS-Q18ENZA 5 star rated split air conditioner with auto clean that prevents bacteria or mold from breeding and eliminate potential odors from your features include – micro dust protection filter, dual inverter compressor, gold fin condenser, ocean black protection, and many more. LG's DUAL Inverter Compressor with Varied Speed Dual Rotary Motor has a wider rotational frequency which saves more energy along with a higher speed cooling range than conventional compressors. This ensures that our DUAL Inverter ACs cool faster, last longer, and run quieter.
Mi AC-M6-SC Portable Room Air Purifier (White)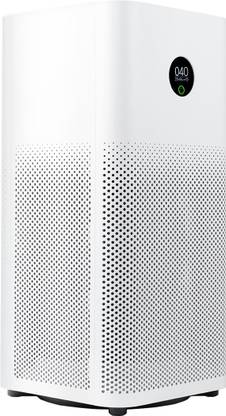 Use your phone as a remote to power on, power off, and switch modes. The Mi Home app also lets you monitor home air quality from your phone at any time. It recommends when to close windows or leave them open, depending on the air quality outside.
Kent Ace 8 L RO + UV + UF + TDS Water Purifier (White)
Pure water is essential to living a healthy life. Bring home this KENT Ace Water Purifier and enjoy pure water that is filtered through RO+UF stages. This water purifier can hold up to 8 L of water and this water is kept clean with the help of the UV disinfection technology featured in its tank.
Crompton Super Briz Deco Smoked Brown 1200 mm 3 Blade Ceiling Fan (Smoked Brown, Pack of 1)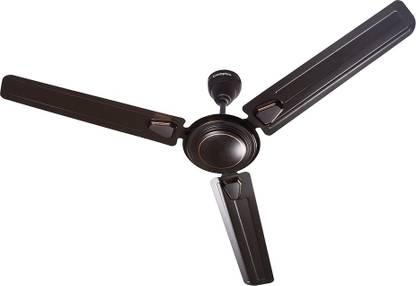 It is a good-looking ceiling fan that has an ornamental design with attractive gold finish shanks. It has a metallic special finish for a perfectly lustrous look. This ceiling fan has 3 blades which are broad at the end, to facilitate higher air delivery and air spread for a pleasant cooling during the hot weather. The Crompton Greaves 48 Ceiling Fan has a powerful and efficient motor which gives you a strong air delivery.
Samsung 345 L Frost Free Double Door 3 Star (2020) Convertible Refrigerator (Elegant Inox, RT37T4513S8/HL)
Is your refrigerator due for replacement? If yes, bring home this Samsung refrigerator that features the Convertible 5-in-1 option that allows you to use the fridge and freezer compartments interchangeably. The Digital Inverter Technology makes this refrigerator an efficient cooling machine that makes less noise and delivers more cooling than conventional refrigerators. The refrigerator delivers cooling without the need for an external stabilizer.
LG 6.5 kg Fully Automatic Top Load Silver (T7585NDDLGA)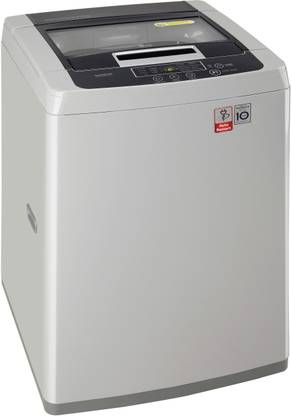 Are you looking for an efficient top-load automatic washing machine? If yes, then this LG washing machine is ideal for you. Its smart inverter motor makes it energy-efficient. Moreover, you can use the LG SmartThinQ App for easy diagnosis of operational problems. Furthermore, in case of a power cut, the Auto-restart feature resumes the wash cycle from where it stopped after the power returns.