The festive season is just around the corner, so that means the e-commerce firms will also deliver the best of offers letting potential buyers flock to their website. While we are yet to know all the lucrative offers that will be coming in the next few days, some of them have already been revealed by the firms. And we have listed them below.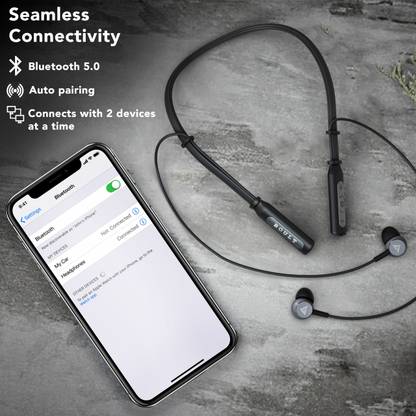 This Boult Bluetooth headset comes with a durable flexi-band and magnetic earbuds. Music at its best, this headset provides you with HDR quality sound output with deep basses and balanced lows and highs. With support for 3D acoustics, this headset has stellar connectivity with a 10-metre range.
2. PTron Avento Plus Magnetic Wireless Bluetooth Headset

pTron Avento Plus features with Bluetooth 5.0 technology, offers quicker pairing, solid connection, low power consumption, longer maximum range, delivering richer and stronger stereo bass sound quality. Powerful sound with the frequency range 20Hz–20kHz, making sure you get every high and every low in music with sharp precision. In-ear secure-fit, noise cancellation design reduces outside noises, enables clearer microphone sound when talking to your family or friends. 4 hours of music or 80 hours of standby time on a single 1.5-hour charge. Magnetic Attraction & Ergonomic Design – Wear headphones like a necklace when the headphones are not in use, free to do any movements during intense workouts. The spaced-out button controls allow easier push autonomously, easy access and prompt control of all essential functions, call and music, track skipping, and volume.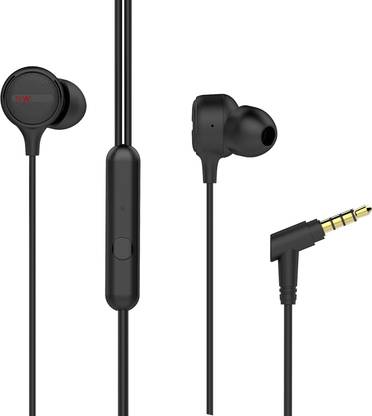 Access musical Nirvana and get hooked to the bass heavy sound of the Bassheads 103. A carefully crafted design with casual elegance in abundance, choose your color that sets your vibe and begin the journey to the shores of Nirvana. Connect to all types of devices with 3.5mm jack and enjoy a secure fit comfortable listening experience with the perfect length tangle free cable. Its Super Extraaa Bass on hand all the time with the boAt Bassheads 103, the earphones to your Nirvana. Equipped with an in-line mic and voice assistant feature, access easy entry to any/all calls and queries and pause/play music at your convenience. It's time to GET HOOKED to the sound, look and features of the boAt Bassheads 103.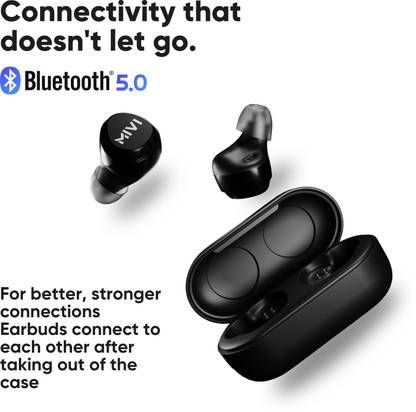 If you like listening to romantic songs with slow tracks or rock music at high volumes, this headset from Mivi will be your ideal audio companion. This headset delivers a powerful bass output which makes it a delight to listen to your favorite albums. It comes with a charging case that lets you recharge the earbuds with ease, so your headset never runs out of charge. Moreover, you can do a high-intensity cardio workout in your gym while listening to your favorite tracks without worrying about sweat or splashes of water damaging it, as it is IPX4 rated.
Get ready to redefine fitness fashion and utility with the boAt Bassheads 242, its time to get your sport on. It carries ear hooks that are crafted from silicon to maximize comfort and a secure fit that allows you to maximize your workouts. Coated with IPX 4 sweat and water protection, the Bassheads 242 emphasizes on all-around ability with 10mm drivers that reproduces a quality sound. Move around freely with the superior coated cable that reaches comfortably from your pocket till your ears.
6.blue seed BBD-S19 TrueWireless Sports Fitness Bluetooth Headset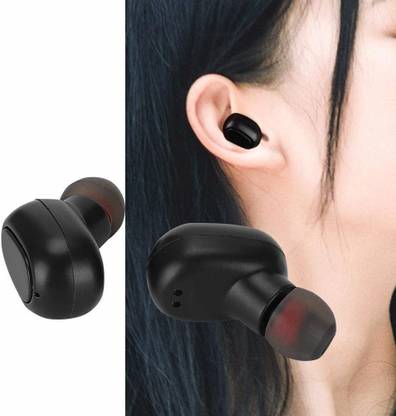 1. Bluetooth 5.0, more stable and faster connection. 2. Fast seconds, Bluetooth 5.0, automatic seconds, with headphones can be used 3. Light, comfortable to wear, free to adjust, not easy to fall off 4. 3.5-4 hours working time per charge for the earbuds, 5-6 times full charge by the charging case. 5. Comfort fit & wide compatibility. Different sized ear tips and in-canel cable-free design provide a comfortable fit. Support Bluetooth-enabled devices with version 4.0 and above.
Light up your evenings with the fine-tuned divine essence of the boAt AAVANTE BAR 1150, derived from crystal clear 2.25" x 4 dynamic drivers. Fit for nearly every form of entertainment- switch between the modes to fully utilize the 60W R.M.S and 2.0 Channel Surround Sound output to suit your mood. The premium black colour design with its sleek build can be mounted up on placed anywhere to add to a home's surroundings. Connect with Wireless Bluetooth V4.2 to any of your preferred devices and set the swing in notion, Nirvana is on the way.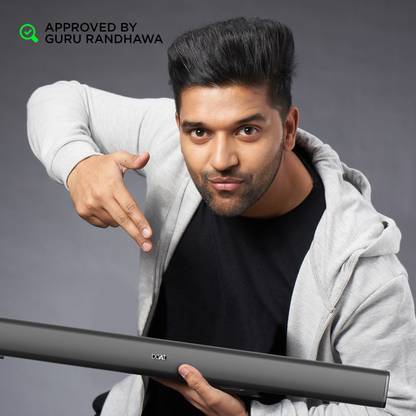 With this Bluetooth speaker from boAt, you can carry your party with you wherever you go. Equipped with the state-of-the-art boAt technology and an external boAt passive radiator, along with two drivers, this speaker delivers rich and powerful audio. Powered by a 1800 mAh lithium-ion polymer rechargeable battery, it can offer up to 8 hours of playback.